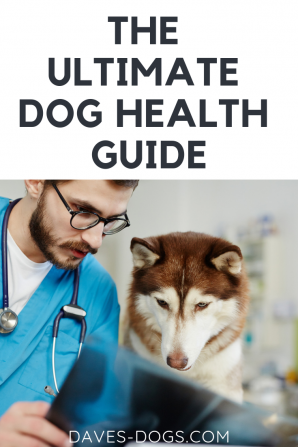 All in all, today's domesticated dogs are pretty healthy, their bodies surprisingly durable. We are looking at an animal that evolved from those living in the harsh environs nature has to offer. Feeding off of raw animal carcasses, often forced to bury their kills to prevent other animals from stealing them (adding extra dirt, and all of the bacteria that comes with it, to the mix) tens of thousands of years before man spied the first wolf.
Untreated water that would give most people the worst case of 'gastro' they've ever had in their lives rarely bears the same effect to our pets, who will gladly take a drink from a dirty, muddy puddle on the side of the road.
All that being said, dogs are animals, just like humans, and their bodies aren't invulnerable. Thanks to incredible advances in veterinary science, today's household pets tend to live much longer lives than they would in the wild, but advanced age brings a new set of medical concerns.
There is also another huge difference that sets dogs apart from humans. They can't just tell us when they aren't feeling well. It's up to you, as the owner, to pay close attention to your pet's behaviour and body language, identifying any abnormal changes that might require attention.
Dog Health Guide: Common Symptoms of a Sick Dog
Just like humans, there are more medical conditions that could affect a dog's health than most people can count. Biologists who spend their entire lives researching canines couldn't identify a fraction of them without referring to an outside source. Believe it or not, canine physiology is very close to human physiology in this way.
Though they may not be able to identify the cause, the symptoms these medical concerns create do often stand out right away (to those who know to watch for them).
Common sick dog symptoms that indicate there might be a problem with your dog's health:
Just a few of the many possible symptoms are listed below; it would be impossible to list symptoms of everything. If something seems unusual, it probably is.
Unusually bad breath or excessive drooling
Poor appetite/refusal to eat
Excessive drinking and urination
Unusual weight gain or loss accompanied by irregular appetite changes
A sudden change in the level of activity or sudden, unusual lack of interest
Frequent sneezing & coughing, unusual panting or laboured breathing
Dry, itchy skin, excessive itching/scratching or biting at the skin, possible hair loss
Abnormal or sudden changes in behaviour, like unusual aggression
A Healthy Dog Nose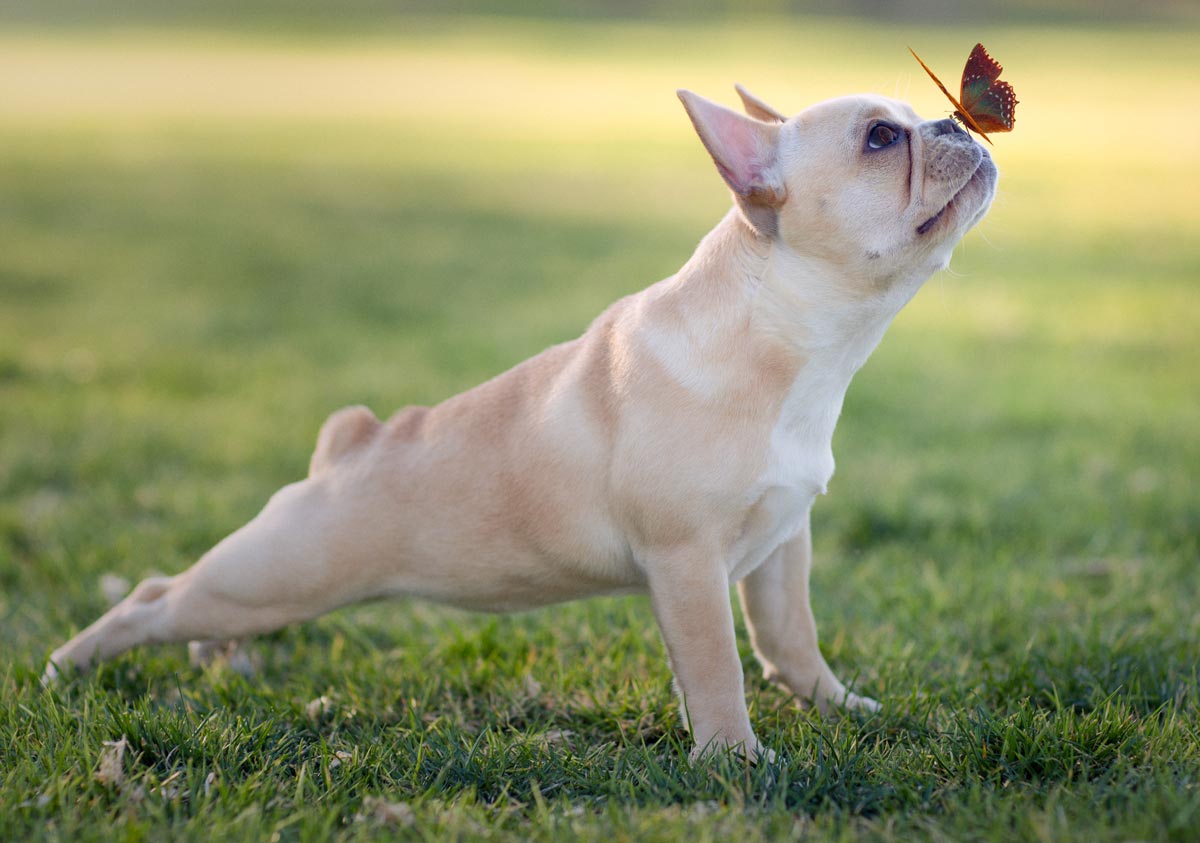 Even a small breed's nose is immensely powerful; very few land animals on our planet can come close. You could say a dog 'sees' his world through his nose, much like a human would see through their eyes. Where cataracts and vision deterioration are common among older dogs, their sense of smell often remains strong. However, a dog's nose can also signify a problem.
Persistently dry nose
It's common for a dog's nose to be dry upon waking, but a persistent dryness can signify a problem. Unusual thickening of the nose and foot pads is a possible symptom of Canine Distemper.
Unusually hot nose
The first step would be to take your dog's body temperature. A dog's normal body temperature usually falls between 38°- 39.2°C (100° – 102.5°F). You should always contact a veterinarian if your dog's body temperature falls outside of this range, or you think your dog has a fever.
Healthy Mouth & Teeth
Anyone who has raised a puppy was probably impressed by those immaculate, white teeth! Of course, it's natural for those teeth to yellow with age. There are a few things that should raise red flags with a pet owner, often signifying a problem.
Unusually bad breath
Few owners will comment on how much they adore their dog's breath, but it should not smell like something died. Abnormally bad breath shouldn't be ignored and is often a symptom of further dental problems!
Healthy Skin & Hair (Coat)
Unlike humans, who react to allergies in various ways, a dog's reaction tends to usually limit itself to his skin, causing itchy, uncomfortable rashes. Fleas are by far the most common household parasite pet owners deal with, although there is the always present concern of ticks, mites, lice, and other pesky critters. Thankfully, problems are usually easy to notice!
A high-quality diet, along with plenty of fish oils (Omega fatty acids, already found in most quality pet foods) can help keep your dog's coat sleek and skin healthy!
Patches of loose or missing fur or dry, brittle fur is a sign there may be a problem.
Double Coat
Unless medically necessary, never shave double coated breed. A dog's coat is designed to trap in cool air close to the skin while offering protection from both harmful rays and insect bites (on top of keeping him warm during the winter). Shaving the topcoat, along with the undercoat that already sheds on its own, can increase heat injuries.
Healthy Nutrition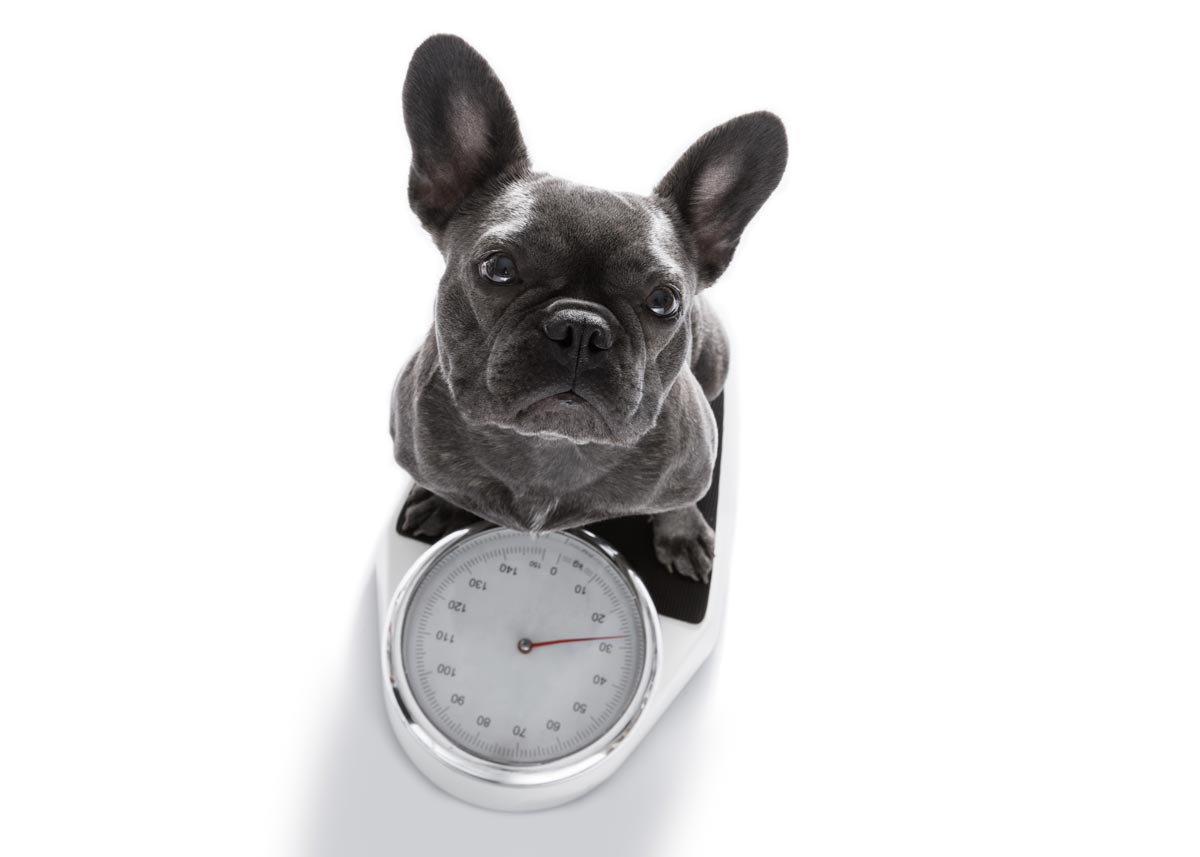 Believe it or not, over 55% of both dogs and cats are considered either clinically overweight or obese in the United States alone, amounting to tens of millions for both species. This is mostly due to two reasons: an overwhelming lack of daily exercise, and poor nutrition.
Sadly, some of the most popular dog food manufacturers throughout much of the world are also some of the very worst. These manufacturers can produce cheap dog foods for the consumer (one reason they are so popular) thanks to very inexpensive, often plant-based ingredients, are popularly called 'fillers' because they are meant to fill space and make the food seem like more than what it is.
Though dogs can survive and remain healthy on a carefully designed vegetarian diet, they are natural carnivores meant to consume meat. Many important essential amino acids healthy dogs require for proper development are found plentifully in many animal products, yet hard to find properly among vegetables.
It can be challenging to know if the dog food that you have is a good one. If you want to dive deeper into what makes up a good dog food, we have an entire article about how to choose the right dog food.
Parasites
Heartworm
Heartworm infections have claimed many victims. Unlike fleas or ticks, you often won't notice strange behaviour or sick dog symptoms (there is a problem) from your pet until the condition has already begun to do its damage. Mosquitoes transmit heartworm, it can be carried by many animal hosts outside of dogs and cats and causes both lung and cardiac tissue damage leading to death if left untreated.
The best treatment is, by far, prevention. You can purchase a monthly treatment from a pet store or ask your veterinarian about an annual heartworm treatment!
The avg. monthly cost for heartworm preventative ranges from about $5 to $15, on top of a $30 – $50 heartworm test which usually only needs to be taken once. For those that might choose to ignore this added cost because they feel it is too expensive, the price range for treatment of the disease can range from $400 to $1000, in addition to the often lasting health problems your pet might never recover from fully.
Sick Dog Symptoms may include:
Mild to persistent cough
Lethargy, reluctance to exercise, low energy levels
Decreased appetite & weight loss
Bulging, distended belly due to fluid accumulation in the abdomen
Death, if left untreated
Gastrointestinal Worms
Common types of GI worms dogs may suffer from include roundworms, hookworms, whipworms and tapeworms. To be sure your dog hasn't contracted any one of these parasites, your veterinarian will often ask you to bring a stool sample for microscopic examination. Only roundworms and tapeworms can be seen with the naked eye, and even then only if you are paying close attention, which is one reason it is so important these are checked for by your vet!
Symptoms of GI Worms
(Possibly bloody) diarrhea
Weight loss
Dry hair & skin
Poor appearance
Vomiting
Symptoms don't always present themselves.
Fleas & Lice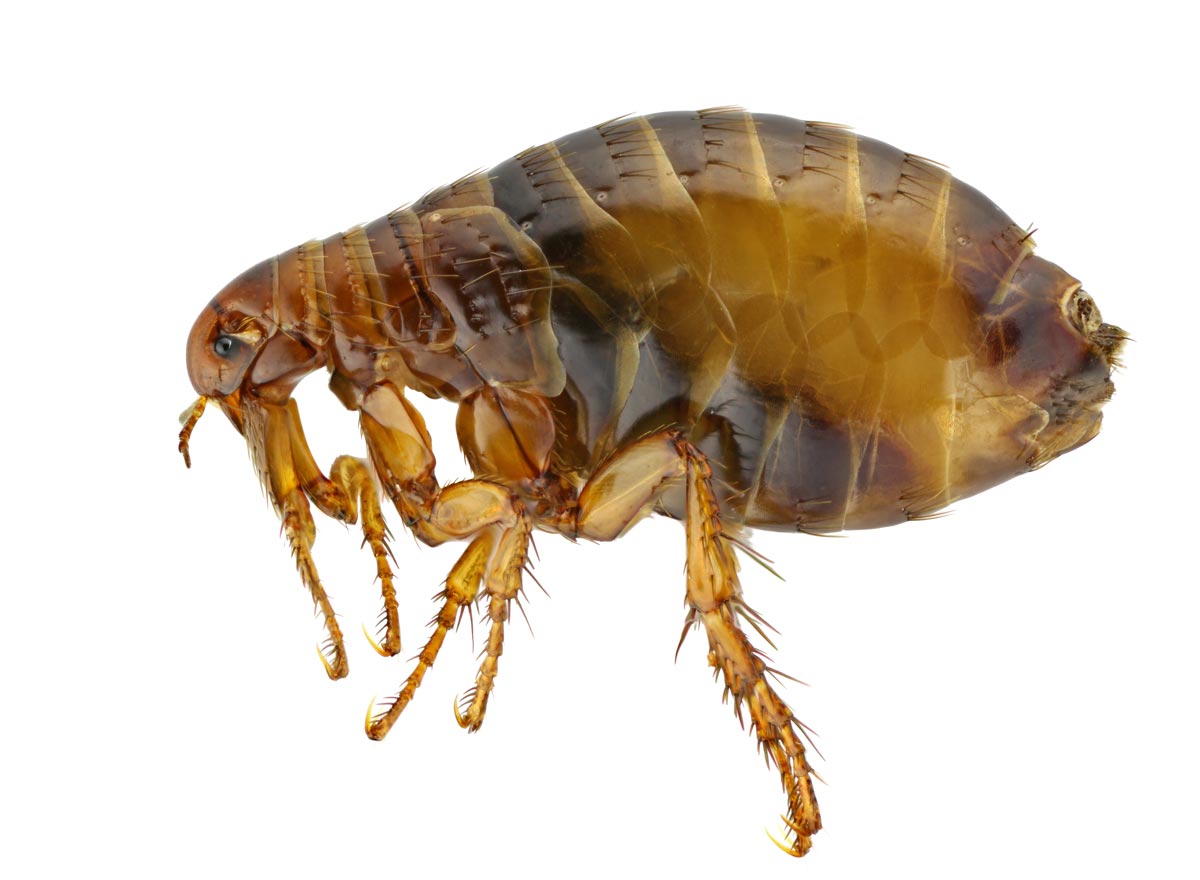 With fleas & lice (lice being much less common, found more in weaker, older dogs, strays, or pets living among unsanitary conditions) you'll usually see a set of behaviours much more straightforward. Your pet will probably itch, bite and scratch at their skin much, much more frequently than before. You could see patches of hairless skin where the hair has begun to fall out, even leading to sores & scabs.
Areas of open skin due to the excess biting/scratching can then, in turn, open the door to any number of much more dangerous infections. Although a nuisance and uncomfortable to the dog, fleas usually aren't overly dangerous (although some dogs can be allergic to flea saliva). Secondary infections resulting can be very dangerous, however.
Again, the best treatment comes in the form of monthly preventative. Monthly flea treatments can be purchased from your local pet store, not requiring a veterinarian's prescription like heartworm above, and is usually sold in the form of a topical ointment but can also be given in pill form.
Though fleas usually don't create a life-threatening situation for larger or adult dogs, they can be a much larger problem for toy breeds or small puppies.
Ticks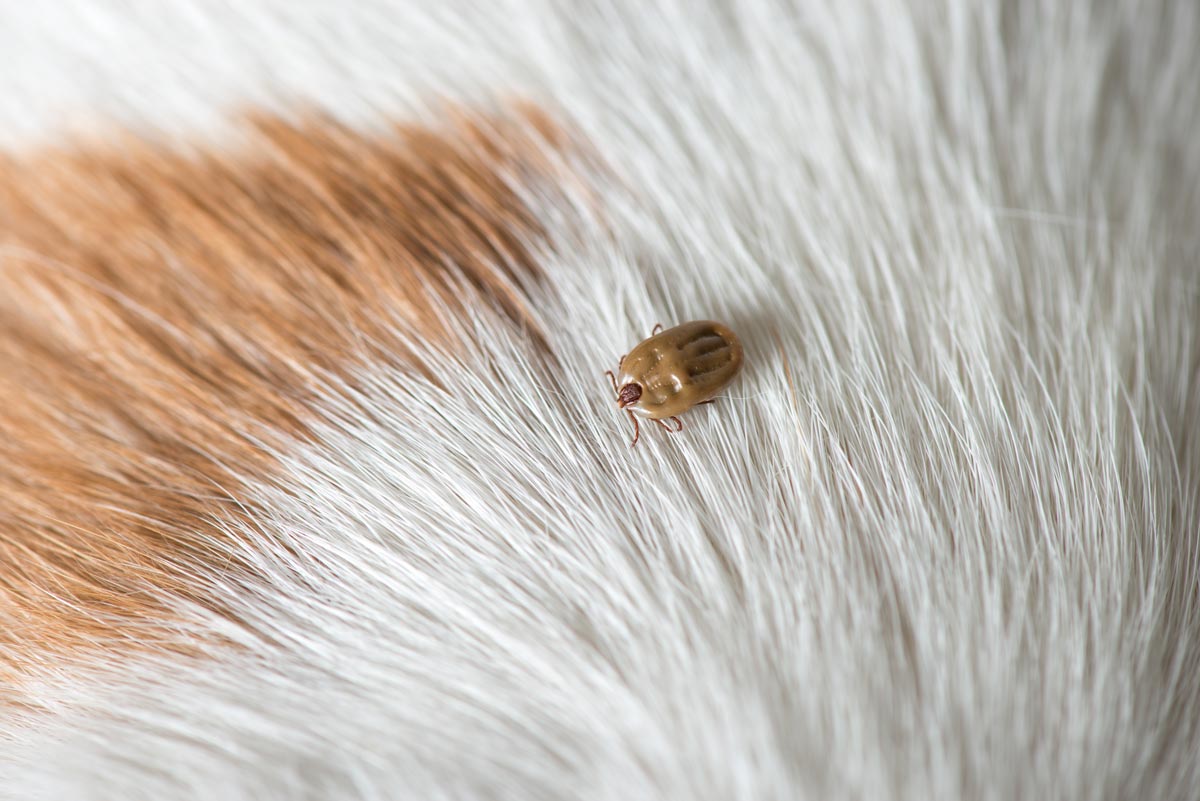 Dog ticks can cause serious health conditions, including the well-known Lyme Disease, which can lead to kidney failure and death if untreated. Unlike fleas, ticks fall in the arachnid family but do live on a blood diet exclusively. Though these parasites are found in many areas, they are not as mobile as the flea, unable to jump large distances. Ticks must wait for the host to cross their path.
Symptoms your Dog May Have Ticks
Unusual nibbling on certain areas
Excessive head shaking or/and ear scratching (also symptoms of an ear infection)
Sudden, acute fever
Tiny bumps on your dog's skin
Skin rashes and scabs
Hair loss
Again, your best treatment is prevention. Most commercially store bought flea treatments will also guard against other parasites, like ticks or lice.
Australian Paralysis Tick
Native to many mammals, birds, some reptiles, livestock, pets and even people, the Australian Paralysis Tick is found throughout Eastern Australia and is something to take seriously. As it feeds, the Paralysis tick will inject poison into its victim causing symptoms like weakness, irritation, a change in vocal pitch, lethargy and excessive panting possibly leading to eventual death if ignored. Unable to jump, these ticks will wait on vegetation until their victim absently brushes against their outstretched limbs.
Outdoor dogs that have plenty of access to other animals, bushy or grassy areas, are much more likely to pick up this parasite.
Those visiting the humid coastal regions of Eastern Australia, wet forests or rainforests, are advised to wear light coloured long-sleeved shirts and long pants.
General symptoms:
Change/decrease in activity and energy levels
Excessive vomiting, frothy vomit
Heavy panting
Change in bark pitch
Paralysis if poisoning continues, laboured breathing
Eventual death
The Importance of Vaccinations
Not only can vaccinations prevent many illnesses (and in many cases parasites) for your dog, they will keep other dogs healthy that may come into contact with your pet- and keep your pet healthy in turn. A proper set of regular vaccinations should be the cornerstone of any pet ownership, and certainly not neglected. Thankfully, unlike many human vaccinations, these are pretty inexpensive even without any pet insurance (which is also offered by many companies). Consult your local veterinarian for what vaccinations are recommended in your area!
Rabies
Though all recommended vaccinations are important, some more than others, Rabies is the most dangerous virus our dogs can carry. This is also one of the few vaccinations that can only be given by a licensed veterinarian in a medical setting. Though very few veterinarians will condone store bought vaccination kits, many are available for numerous other conditions.
Attacking the central nervous system and causing eventual death in 100% of all patients left untreated, this is a highly dangerous virus. Pets believed to have contracted the Rabies virus are automatically destroyed by legal mandate, their brain tissue tested in a laboratory. Even in humans, treatment isn't guaranteed to work well, especially if that treatment hasn't been received very quickly after infection.
Though there have been cases of rabies infection through various developed countries, it is an especially massive problem in India. Poor health care, unsanitary conditions and one of the largest stray dog populations in the world contribute to around 20,000 rabies-related deaths each year (India alone).
Rabies is also a critical problem in many Asian and African countries.
Conclusion: The Ultimate Dog Health Guide
Unlike us, our dogs can't come and tell us when they aren't feeling well. Like small children, our pets are heavily reliant on our care as owners! Try not to neglect those veterinary checkups, and remember to take any opportunity to expand your knowledge.
Did you find this article helpful? Feel free to share by using the super-easy buttons below!