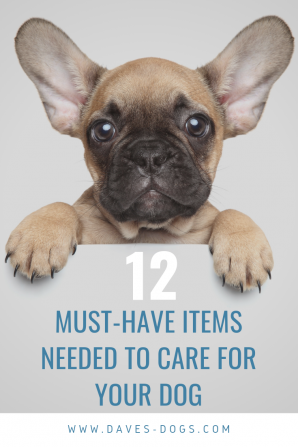 Whether you're a new dog owner or a seasoned pro, there are several pieces of equipment you'll want to ensure a comfortable, smooth pet ownership experience. Listed below, you'll find a brief explanation of each of the integral pieces of dog training equipment, and any other gear in general, necessary for every pet owner to have a safe and enjoyable life with their dog!
01

| 

Dog Leashes for Any Situation
Countless various types of dog leashes exist out there on the market today. It seems like there is a leash for any situation, any dog breed, and any owner! In the end, these things can be confusing; most people buy the first nice looking dog leash they find.
Nylon Dog Leashes
Bright and colourful, nylon leashes come in many different variations and are the number one dog training equipment of choice for most dog owners. Pet stores are stocked full of them and they can be colourful and glitzy or plain and functional. These are often the first dog leashes you'll see when you enter a pet store.
Though not the strongest material out there, nylon leashes are durable in most cases. The average dog owner can expect their nylon leash to last for at least a year before showing some signs of ageing. They stand up well to weather (getting wet) pretty well. In the end, they are about the 'medium of the road' choice for any situation.
Drawback: The only real downside when it comes to nylon is the potential for nasty fabric burns, especially if you care for a dog who likes to yank and pull. Check out our article on how to stop your dog pulling while on leash.
Extendable, Wire Dog Leashes
It's the dog park or along paths or walkways by the beach where you will usually see extendable dog leashes. This type of leash offers your pup more freedom to run around and play, while still safely secured to you. You can control how much slack they are allowed given, making this ideal for giving your dog some freedom but still under control for locations that are not leash-free dog areas.
Drawback: Mostly used for smaller to medium-sized breeds, these aren't the strongest leashes out there by far. They also have the potential to tangle, the thin cable catching people and other dogs where they walk. I don't recommend these for when you are conducting a training session or if your dog is a puller.
Leather Leashes
Leather leashes are the 'high class' leash of the dog world! They are usually relatively strong, and last a long time when looked after properly. Most of all, leather is comfortable on the hands! If you have the money to spend and want your pet to be the talk of the town, or want something comfortable for those frequent walks, leather is an excellent way to go.
Drawback: Though leather is durable enough when new, it tends to grow brittle and could break or snap over time if not properly looked after. Constant exposure to the elements (rain, snow) will cause it to deteriorate faster. Make sure you have a quality leather conditioner to keep it in good condition.
Chain Link Dog Leash
If strength is what you want in dog training equipment, metal chain link is the direction to go. More often used for tethering your pup to a post for things like outdoor potty breaks, rather than going for a walk. Though it can rust, most forms of dog equipment are made to be used outdoors and treated with weather/water resistant coating.
Drawback: Metal can be heavy, depending on the thickness purchased, and especially hard on the hands. There is no real reason to walk your dog with a chain link leash. If your dog is pulling so hard that you think no other leash is strong enough, then they are in desperate need of leash training. Unless you are built like the Rock, then a chain link leash will be challenging to carry around!
02

| 

Dog Harness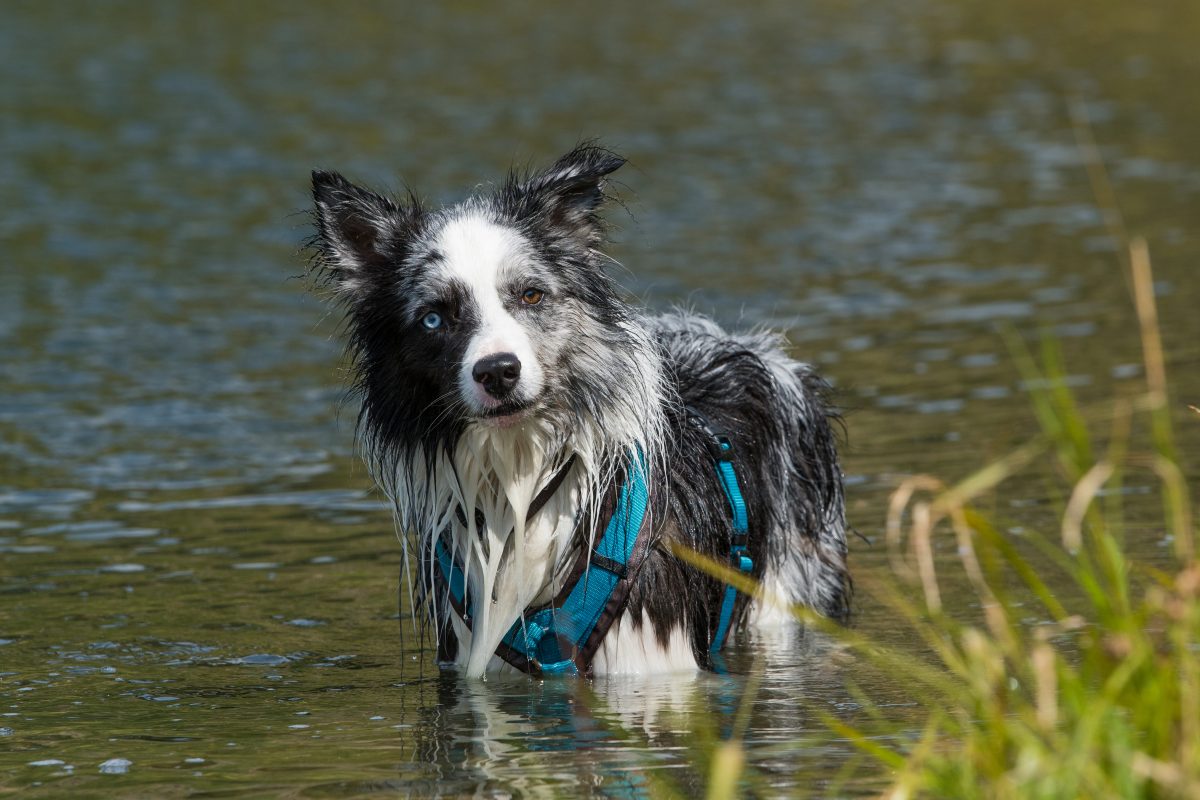 Every dog owner has heard of the collar, a staple in pet supplies stretching back through the generations, but the dog harness is a newer invention to hit the pet scene. Though this piece of dog training equipment may seem bulky and time-consuming, overall more trouble than it's worth, the benefits far outweigh any drawbacks.
Harnesses provide a great deal more control overall, vs. the neck collar. Not only are they useful for securing your dog while you are driving, but they come in various forms to assist with training without putting any pressure on the neck and delicate trachea in general. Many harnesses today have reflective strips, offering greater safety when walking near traffic or hiking.
Though harnesses can be useful in countless situations for many various dog breeds, they are most beneficial for smaller or toy breeds. Because they are often so very delicate and prone to injury, most professional handlers today recommend against collars that apply any pressure against the neck (trachea) of these small dogs, preferring the safety the harness offers.
03

| 

Dog Collars
Any pet owner who walks their dogs on a regular basis, and most others in general, know about dog collars. The standard in leash attachment, dog collars are often thought of in combination with dog leashes.
Just like leashes, there are many different styles and materials out there for you to choose from. The size of your dog and the activities that you undertake with them will dictate exactly what you need. A diamonte studded collar may be suitable for your toy sized pup, but may not be ideal for the active dog that you take on long-distance hikes.
Choosing the correct collar can be a functional or fashionable decision. As long as the collar is strong enough to keep your dog attached to you via your lead, then you are spoilt for choice. With over 20 years of dog training experience, I have found Ruffwear and Rogz to be great brands for robust, reliable collars.
04

| 

Dog ID Tags
Dog collars usually (should) offer an attachment for various identification tags. Identification tags will include information like your pet's name, contact details and your home address or phone number in case your dog ever runs away or becomes lost.
You should also register your dog with your local council and make sure that registration tag is attached as well. If your dog does escape from your yard and has an ID tag with at least your phone number, anyone who finds your dog will be able to contact you straight away.
Having an ID tag will avoid an unnecessary trip to the veterinarian or pound to have their microchip scanned. This in itself could save you a lot of time and money when you don't need to spring your little Houdini from the pound.
05

| 

Pet Microchipping
The size of a grain of rice, a microchip is like a permanent ID tag for your dog. Microchips are painlessly inserted right beneath your dog's skin and can hold a surprisingly large amount of information.
Scanning for a microchip is standard practice whenever a lost or stray pet is taken to any shelter or by any veterinarian across the country. Microchips will immediately provide the owner's contact information, the dog's breed, vaccination information, age, and any other details added by the owner.
Microchips are very inexpensive, usually not costing the owner much more than a set of dog tags, and they can easily mean the difference between finding a lost pet you love, and never seeing him again.
06

|

Dog Crate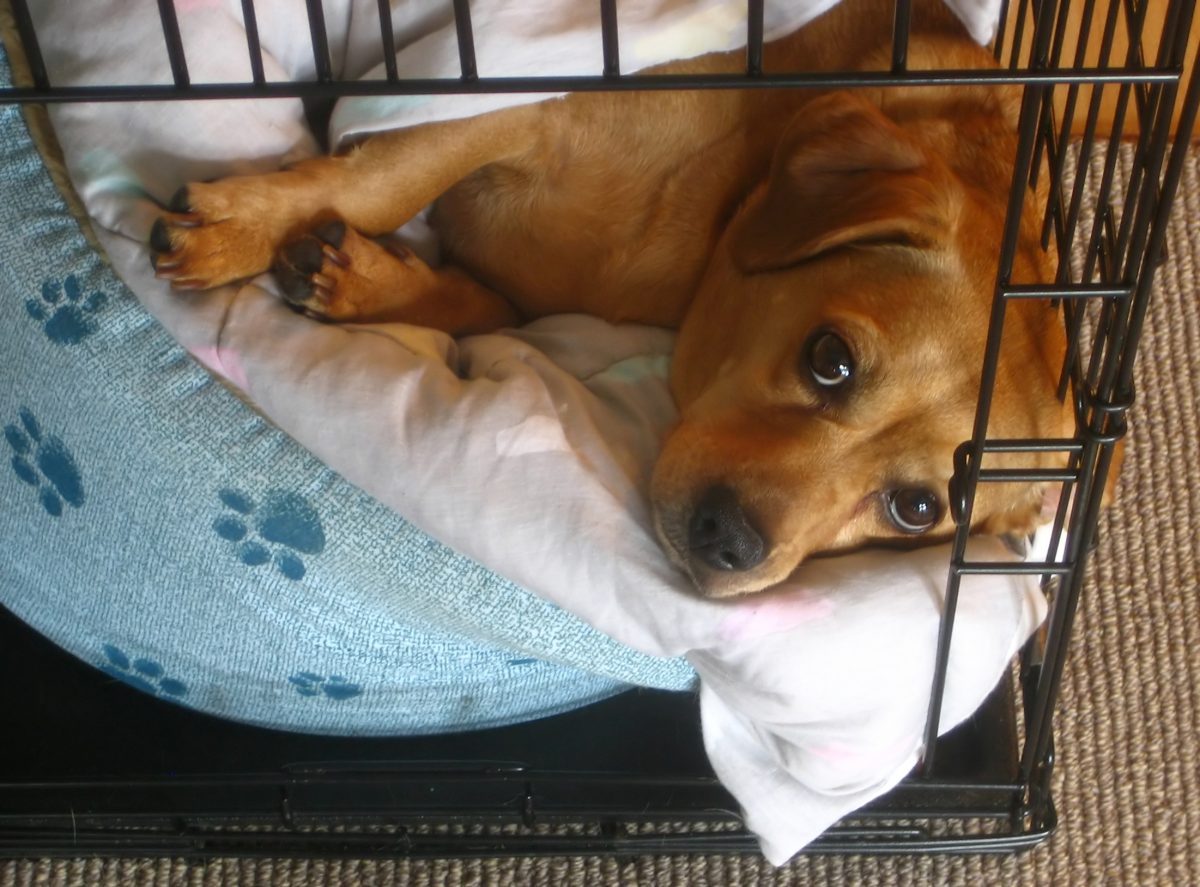 Most of us have seen dog crates of various sizes and materials at our local pet stores, and many pet owners own at least one. Not to be confused with the 'dog kennel', a larger, caged enclosure offering more room to roam, dog crates are usually at minimum large enough for the dog to stand up and turn around comfortably, but not much larger.
One of the staples of today's dog parenting, the dog crate is an extraordinary useful piece of dog training equipment! Dog crates are extremely helpful when potty training a new puppy, but they are integral for safety. Comparable to the human version of a crib, when our dogs can't be observed, dog crates prevent our pets from hurting themselves (or destroying your house).
Dog Crates Over Time
This one item is perhaps the most valuable piece of equipment for a puppy owner when it comes to safety, but your puppy will grow. Depending on the breed and growth difference, a crate size for a fully grown adult which has a divider will usually serve a puppy's potty training needs, saving you from purchasing multiple crates over time. Still, you may need to change crates as your pet grows.
07

| 

Dog Beds
Like human beds or couches, dog beds offer a comfortable, cushioned surface for your dog to lie down. The dog bed is another 'staple' of pet ownership, much like the crate or collar.
Dog beds are usually made of plush or water-resistant fabric and can be used to line places like your pet's crate (or any other area he lies down on).
The style and material of dog bed will purely depend on the size of your dog and where you intend on using the dog bed (inside or outside).
08

| 

Coats for your Dog
Whether it be water resistant to keep your pet dry, insulated for warmth, or reflective for safety, dog coats are extremely useful in several different ways. Not all dogs are born with thick, water resistant double coats of fur, and not all were bred to endure harsh weather or colder temperatures. Dog coats are essential if you care for a smaller or short furred breed during winter weather.
Today's dog coat can come in countless different variations and sizes, but the best are specially designed to fit your pet. You can find them complete with a hood or not, made of water-resistant material, padded with insulation, or covered by a bright, reflective outer layer for extra road safety.
09

| 

Dog Brush/Comb
Any dog owner who's ever had to deal with large amounts of fur or heavy shedding knows the use of these pieces of equipment well. Dog brushes and combs are essential for any grooming, not merely limited to the removal of loose fur. Daily grooming also gives you the opportunity to inspect your dog for injuries and parasites.
Dog brushes come in a variety of types which are all used for different purposes. The slicker brush, bristle brush, pin or wire brush and furminator ( for de-shedding) are the most common types. The slicker brush is the most versatile and will get you out of trouble with most dogs.
Dog combs also come in a variety of choices with the large tooth comb, fine tooth comb and flea combs being the most common. Long-haired dogs with a heavy undercoat will require large tooth combs for grooming. Fine-tooth combs work best on short-haired dogs, and flea combs come in handy when trying to remove parasites like fleas or ticks, They also act like a 'back scratcher'; dogs love them!
10

| 

Dog Toys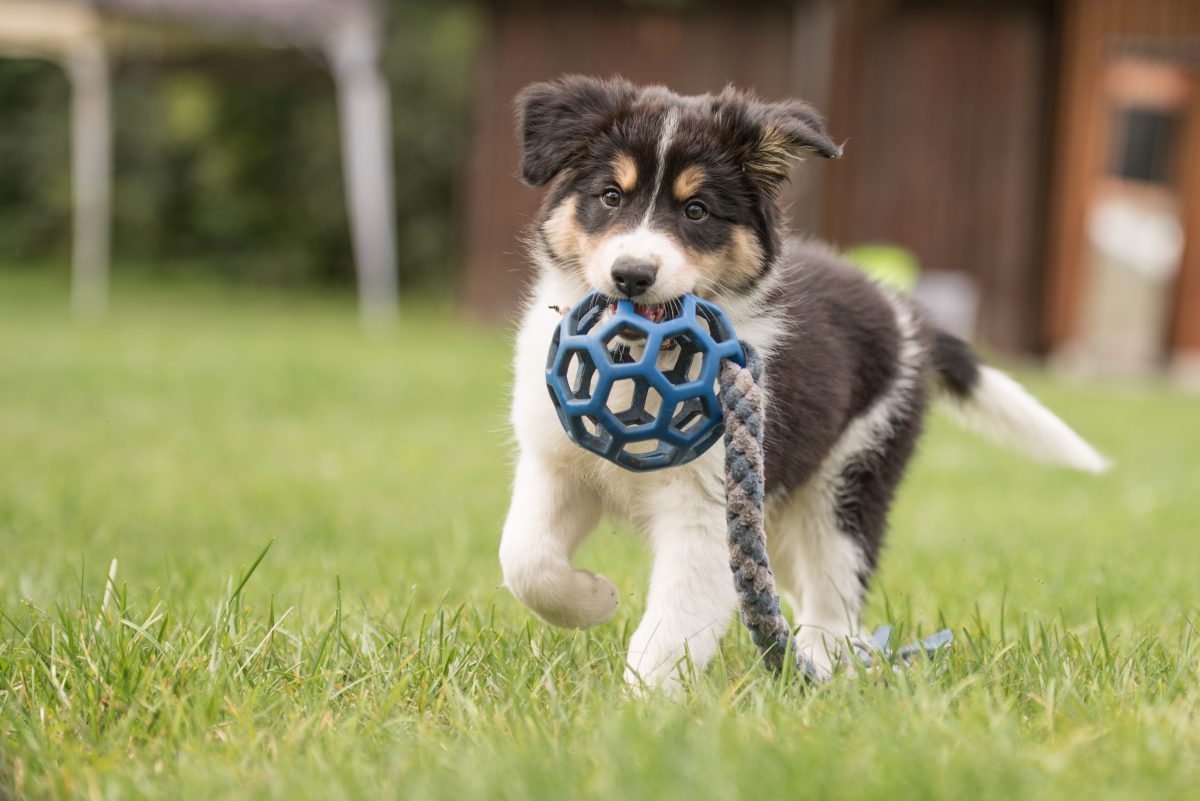 You might not think of toys as necessary equipment for a dog owner, but nearly every pet owner out there has them. If they don't, your dog is probably going to figure out how to make something into a toy to play with.
Be it a rope toy, a squeaker, bone or something else (toys can even be made out of old clothes or rags); almost any pet parent is going to need to invest a little time and effort into the 'amusement' area!
Dogs don't have 'hands' like people; they do all their lifting and carrying with their mouths. Toys can simulate hunting, chasing, chewing and tearing, instinctual activities much preferable to household furniture!
Dog toys can be roughly broken up into seven categories: throwing dog toys, dog puzzles, chewing dog toys, treat-dispensing dog toys, plush dog toys, tug-of-war dog toys and high-tech dog toys.
11

| 

Flea/Tick Treatment
Unfortunately, large coats of fur offer fantastic breeding grounds for parasites to feed and hide. Since daily bathing would not only wash away oils essential for skin health but also dry a dog's skin, very few of us ever bathe our pets more than once or twice a month.
Every veterinarian out there will recommend monthly flea/tick treatments, usually available in topical ointments but also available in chewable tablets. Though they 'usually' don't create lethal threats, ticks can spread disease while fleas can easily create infestations if not kept in check.
These parasites can also be extremely uncomfortable for your pet. Some dogs are allergic to the saliva of a flea, and while most ticks do not create life or death situations, some can. Ticks can spread Lyme Disease, and some, like the Australian Paralysis Tick, can be extremely dangerous to our pets.
12

| 

Heartworm Medication
Monthly or annual heartworm treatments are also staple medications every pet owner should offer their dogs! Whereas fleas or ticks may not kill your dog, heartworm infestations will often lead to the death of an animal if not treated. If your dog does happen to contract the parasite from a mosquito bite, treatment for the ongoing infection can be very expensive, and irreparable damage is often the result.
The best treatment for heartworm for any dog is prevention! Even more critical than flea and tick treatment, every dog owner should administer monthly heartworm preventatives or have an annual injection.
Conclusion: 12 Must-have Items Needed to Care for Your Dog
Believe it or not, about 90% of today's dog owners are going to need, and use, every single piece of equipment listed above. Throughout their entire pet-owner experience, most items several times. If you are an up and coming dog owner, expect to need everything here; this is your list! You might as well stock up on the items above before even beginning the adoption process!
I would recommend reading our Ultimate Dog Health Guide for how to incorporate this equipment with caring for your dog.
Did you find this article helpful? Feel free to share by using the super-easy buttons below!