Training your dog to be a well behaved and much loved part of your family is easy when you know what to do. The trick is getting your hands on the right information.
Dave's Dogs is a place where you can find advice and information on a wide range of dog related topics including training, behaviour, health and nutrition.
Here you can benefit from my experience and knowledge gained over 18 years as a dog trainer, along with my understanding of how to shape your dog's behaviour to help you both enjoy a happy and fulfilling life together.
On The Blog
Read our latest tips, advice, and stories below.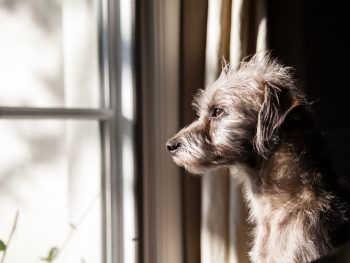 Leaving your dog home alone for the first time can be an extremely stressful time. Not just for the dog, but also for you as the owner. Having the right…
The Four Secrets To A Happy Dog
1. Training
A well-trained dog is a happy dog. But every dog is different, so it's important to incorporate training techniques that your dog will find fun and engaging
2. Sufficient physical and mental stimulation
Avoid annoying behaviours like chewing, barking and destructiveness by keeping your dog stimulated
3. Consistency is key
It's the foundation for any form of training. If you are not consistent your dog won't understand what you want, and you won't get the results you are looking for
4. There are no bad dogs. Only untrained dogs
Always remember, it's your responsibility to train and socialise your dog from the start to create good behaviours and a positive relationship that you both enjoy
Categories
Looking for information on why your dog barks? Maybe how to train the perfect sit? Find some tips in the categories below.
Products For Your Dog
We've got just the right equipment to make your dog training a joy. You won't be disappointed (and neither will they).